Part 1: 6 Key Challenges being faced by Middle Managers
By Ridhima Duggal
Updated on Sat,  September 17, 2022
Globalization, digitalization, rising competition, demographic shifts, and the global pandemic have changed the world of work and how people think, feel & operate within it. To cope with these changes, several organizations are changing their strategy and ways of working.
The middle managers play a vital role in executing this new strategy for the organization as they must translate the business strategy into operational plans and energize the front line of the organization to "make it happen". In other words, to build high-performing and successful businesses in the new world of work, middle managers must understand the new challenges and demonstrate behaviors different from the past.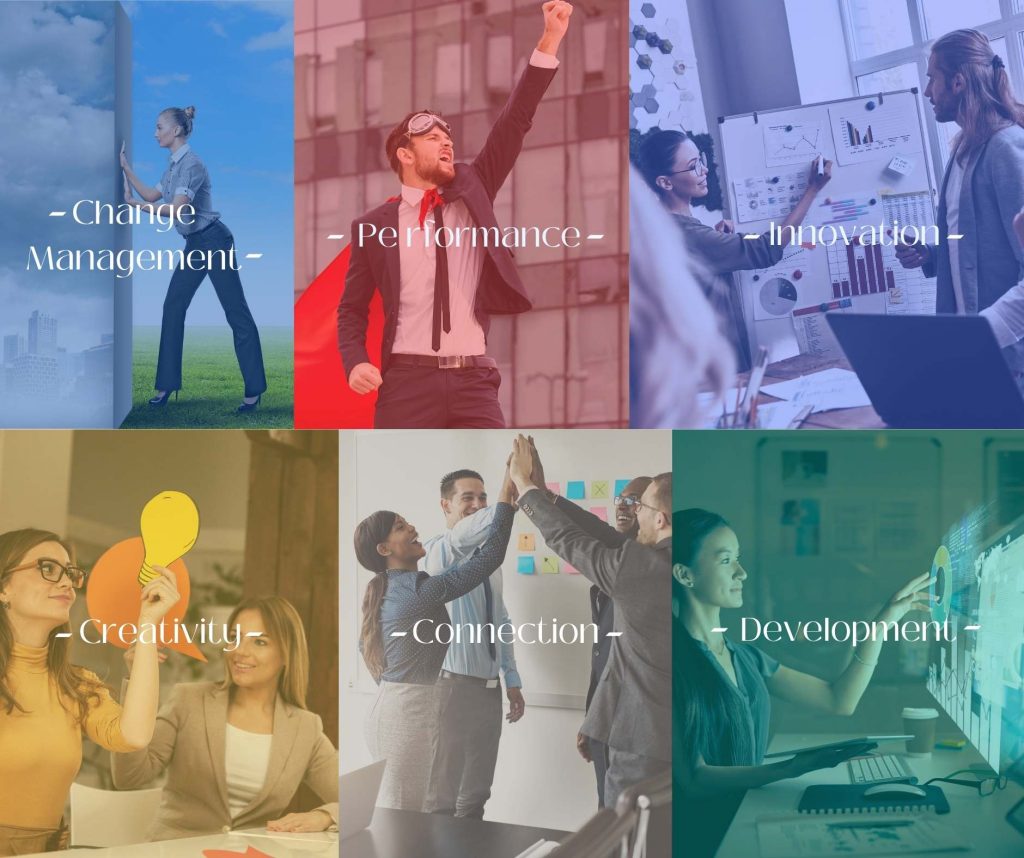 Keeping this in mind, let's look at the top 6 challenges that the middle managers must manage to perform their role effectively in the current context:
Adapt to constant change and stay agile: As the future of work continues to evolve, the ability to adapt is becoming increasingly valuable, and successful leadership needs to be supported by the ability of transformation. In other words, middle managers must stay updated about new changes and be ready to continually unlearn, relearn and upskill themselves. They need to constantly manage the changing expectations of their stakeholders all of whom expect multiple things from them. Thriving under pressure situations and converting erratic changes into opportunities for success is the norm of the new normal.
Be Superheroes and deliver exceptional organizational results: The changing business environment has taken expectations from middle managers to another level. The managers are expected to drive high performance in the changing world, create organization alignment, ensure effective strategic execution, and role model great people leadership. Failure to do any of this can lead to a significant loss of momentum & organizational energy suggesting that the role of the middle managers is critical yet tough at the same time.
Focus on constant innovation and critical thinking: We are living in an unpredictable environment that requires quick reactions. Leading in such a situation entails giving great importance to innovation in any field and understanding that the real risk lies in not innovating. Accordingly, middle managers must get involved in effectively developing an ideation culture wherein critical thinking, creativity, as well a digital mindset, are encouraged and rewarded.
Build a shared purpose and inspire engagement: Mid-level leaders must inspire and execute with passion as well as enthusiasm to keep the morale of their team high. To accomplish this, they should be able to bring people together and make them feel like they are actively contributing to building something and hence, are making a difference.
Maintain connectivity and lead with empathy: In the current scenario, the lowest level of needs like health, safety, and employment are being challenged for every individual. Due to this reason, the human aspect of the relationship is becoming increasingly crucial. Employees have lost their coffee check-ins, lunch dates, and breakroom chats, hence their need for human connection is more than ever now. The loss of this human connection is contributing to feelings of isolation and an increase in attrition rates. Middle managers who can stay 'connected' with their team anytime, anywhere are most successful in this context. Successful leadership appeals to emotions and future-ready middle leaders must be empathetic, show respect and create trusting relationships with others.
Drive performance & support development: As being able to reinvent the learning wheel for the demands of tomorrow will determine the future employability of the employees, leaders are also responsible for ensuring that their team members are future ready. For this, middle leaders need to put their people at the center and be committed to continually developing them.
We believe that to successfully manage these six challenges, middle leaders must develop 3 mindsets- Hope & Positive Orientation, Inclusion, and Growth. Please read the second part of this blog series to know more about these mindsets!
We also conducted an exclusive panel discussion with industry leaders where they highlight the pivotal role of Future Ready Middle Managers in the organization.
Watch the recorded webinar-