Emotionally IntelligentLeadership: Heartwork of Leadership Program
Leadership behaviors is the single largest determinant of organizational performance, and leadership has always worked through emotions. As leaders take on added responsibilities, they face a crunch where skills that helped them achieve success are no longer sufficient for continuing that success. These barriers to achievement often relate to a need for greater Emotional Intelligence (EI). Increase in emotional intelligence can facilitate key transitions into more demanding leadership roles that require greater degree of people management.
Given the significant financial impact that people can make in organizations, we often refer to them as 'Human Capital'. Organizations that seek to capitalize on their intellectual assets stand to gain a sustainable competitive edge in today's volatile business environment.
The Heartwork of Leadership is a unique development process that helps build core emotional intelligence competencies, which form the foundation for key leadership behaviors. Emotional strengths and development areas provide personal insights to createaction plans that enable deeper level changes.
Program Objectives
InspireOne's Heartwork of Leadership program enables leaders to
Recognise the importance of emotions in leadership so that they contribute to better team and organisational performance
Gather insights based on their Personal Emotional Quotient Meter (PEQM) profile
Drive fast-paced personal changes in a manner where everyone is bought-into and committed to manage the change effectively
Build high performing teams by developing key skills such as collaboration, teamwork, conflict management, negotiation and influencing among team members
Maximize individual and team productivity in line with the business goals
Boost employee engagement and commitment to enable people perform to their true potential
Develop and improve on targeted emotional intelligence competencies through the learning methodologies built into the development process
Journey Element Details
PEQM: Emotional Intelligence Assessment
PEQM is an online TMI tool designed to accurately assess and develop people's emotional intelligence. TMI has been at the forefront of applying the concepts of EQ to individuals, teams, and organization in business.
The PEQM measures 15 critical components of emotional intelligence within the 5 main areas:
SELF-AWARENESS (self appraisal, emotional self-awareness, objectivity, self expression)
SELF-MANAGEMENT (stress management, impulse control, self-reliance, adaptability, problem-solving)
SELF-MOTIVATION (optimism, achievement drive, contentment)
SOCIAL AWARENESS (empathy)
SOCIAL SKILLS (interpersonal relations, group orientation)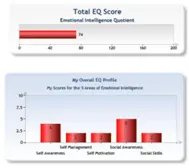 The PEQM™ is administered in conjunction with a comprehensive workbook and full consultation feedback from a specialist TMI emotional intelligence consultant. The PEQM Workbook introduces the concept to develop a better understanding of its role and how to develop each EQ competency.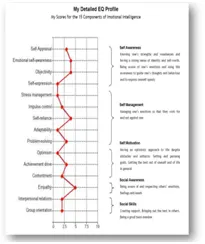 • PEQM One-to-One Feedback Session
For each participant, a feedback session will be conducted with a consultant to
Understand manifestation of the 15 components in work life and challenging situations
Identify reason for why we behave the way we do
Understand impact of derailing emotions on leadership effectiveness
Understand impact of the EI components on leadership competencies like

Focus on results
Influence and collaboration
Problem solving
Change agility
Impactful and objective communication
Team engagement
Inclusion
Resilience
Compassionate leadership
Stress and impulse management

Gain insights based on linkages within the components
Develop actionable and measurable plan
Core Learning Labs
– Session 1: Managing Self
Some of the core concepts that will be covered during the session are:
Self-awareness: Understanding emotions and how they impact self
Self- management: Fighting negative emotions and working with optimism
– Session 2: Leading through EI
Some of the core concepts that will be covered during the session are:
6 emotional intelligence leadership styles- their impact and the situations in which they should be applied
Using empathy and attentive listening to deal with emotions of others
Best practices to create an optimistic work environment in the team
EI activator simulation will also be used during the second session EI Leadership Activator is a board game, designed to be used as a practical exercise that helps participants to absorb the core content of Emotionally Intelligent Leadership and to experiment with the leadership styles flexibly according to different situations.
Emotional intelligence toolkit and journal comprising practical tools will be leveraged throughout the sessions
Personal Journaling & Group Coaching
Real change around emotional intelligence requires deep reflection and conscious application. Personal journals are one of the best ways of doing this
Accordingly, in week 4, each participant will be provided with a personal journal comprising 20+ reflection tools and assignments. Participants will have to pick up any one tool / exercise and apply that for a week and record changes
Journaling
Mindful journaling is a great tool for reflection and growth. By being fully conscious present of our actions,thoughts and feelings we focus on our inner world and we focus on our inner world and we cultivate gratitude and appreciation for all the things we experience in our life.
Useful tips:
Pick one of the journaling prompts and start writing. Let your thought flow.
Be conscious of what you write and stay focused on thee writing process with judgment.
Be conscious of what you write and stay focused on thee writing process with judgment.
Be specific as possible–specificity is key to fasterning awareness– and get personal, No one else will read anything you've written.
Write regularly. Commit to a regular time to journal, the honor the commitment.
Category
Journaling Prompts
Self-awareness

I am aware that…
my body feels…
Right now, I am…

In the morning

After waking up, I feel…
One intention I have for today is…
One thing I will do for myself today is…

In the evening

The things that went well today are…
I am grateful for…
I am hopeful for…
The things that deeply moved or touched me today are…

What I like

What makes me feel loved is…
Things that give me pleasure are…
Things I enjoy are…
The things that make me smile are…
I feel fulfilled when…

What I don't like

Things that annoy me are…
I am not satisfied when…
Thinks about which it is time to startmaking a change…

Communication

When I feel that I am understood by others, I am…
I would like to tell someone that…
Something I would like to understand better is…
The topic i need to learn about is…
I can help others understand me better by…

Motivation

My values are…
My strengths are…
I feel most engized when…
The things that inspire me are…
When i'm at my best. I am…

Forgiveness

Things i can let go of in order to be more balanced…
The mistakes I need to forgive myself for making are…

Gifts

The best gift i've ever received is…
The best gift I've give is…
The best gift I can give is…
In week 5, InspireOne will organize 90 mins coaching sessions in small groups of 6-7 participants. During these sessions, leaders will be encouraged to share their application and challenges experienced. InspireOne will then provide support for challenges being faced by each participant. At the end of the session, we will also give guidance to the leaders on how they can continue to leverage personal journaling
Contact us now to get more details about our program!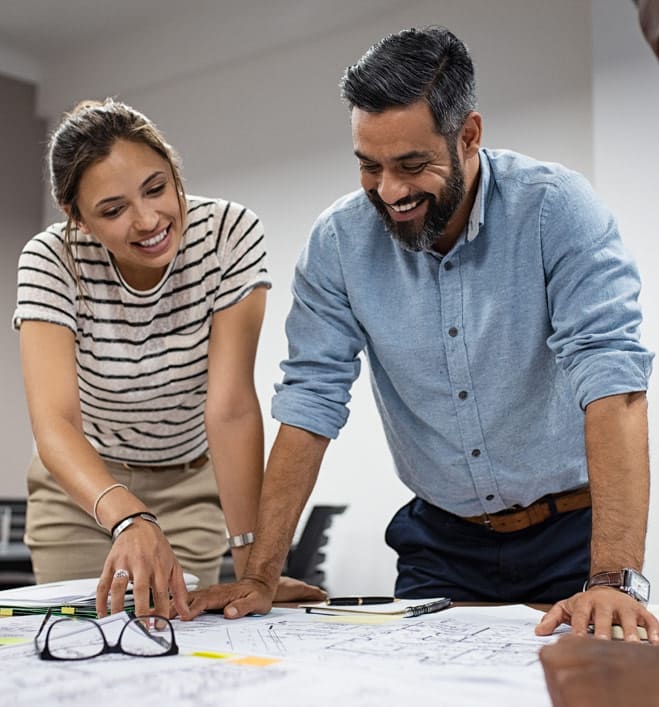 Find out more about developing the skills for yourself, your team and your organisation
Not a fan of forms?
No problem, give us a call
We Are Here For All Your Training Needs