Which of the following are true for you?
In senior stakeholder or peer meetings, if you are not comfortable with the points being discussed, you prefer to be quiet rather than create a conflict.
OR
You prefer not to share your views if you believe that they may not be given due importance.
OR
You come across strongly if you are certain about your view. Forcefully make your point, even if there are other views – believing that your view is thought through.
These and similar situations will resonate with most of us, or people we work with.
A recent study done by InspireOne, on the emotional intelligence of leaders in India, across levels and industries, found that the self expression is one of Emotional Intelligence (EI) components with the low scores. So, what does that mean?
Research indicates that we often do not express due to apprehensions like fear of looking ignorant, incompetent, or being called disruptive, being labelled negative, the fear of damaging work relationship. In some organisations the culture discourages taking a stand in front of authoritative figures.
On the other hand, we may sometimes express our views very strongly or even aggressively. In these situations, we may believe that our views are considered and backed by analysis or that we have a strong "gut feel" about something or that our experience indicates that this is the only way to do something. We may be so convinced about our view that we may ignore other views or even forcefully cut them off.
Both these situations are indicative of low self-expression. Being passive or overly aggressive lead to a low self-expression score.
Leaders are required to have a point of view, express it confidently, while also considering views of other stakeholders. They are effective at expressing themselves and conveying their ideas to others.
Self expression is the ability to express emotions, beliefs, thoughts and to defend one's right in an assertive and non-destructive way. Self expression requires us to be able to express feelings. For example, to accept and express anger, warmth, and other emotions. The ability to express beliefs and thoughts openly. This means to voice opinions, disagree, and take a definite stand.
So what can you do, as a leader, to enhance self-expression?
Conduct yourself with self-assurance
Express your feelings, without being aggressive, abusive, arrogant, or defensive
Be guided by your principles and have conviction in their point of view
Not be overly controlled or withdrawn
Voice views that are unpopular and go out on a limb for what is right
Be decisive and able to make sound decisions despite uncertainties and pressures
Do NOT aggressively cut down other points of view
It is important to build on this skill as when we don't express ourselves, or if we express ourselves too aggressively, we supress our potential or the potential of people who work with us.
Self-expression is one of the most critical components of emotional intelligence for leaders. This is because self-expression forms the base for high performing behaviours like – Collaboration, Influencing, Inspiring, Aligning and Empathising.
InspireOne has been at the forefront of understanding the EI skills necessary for modern leaders. To learn more about our program on building emotionally intelligent leaders in your organizations, visit our page on Emotionally Intelligent Leadership.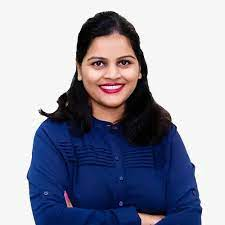 Leadership OD Consultant, EI Coach, Professor, Author